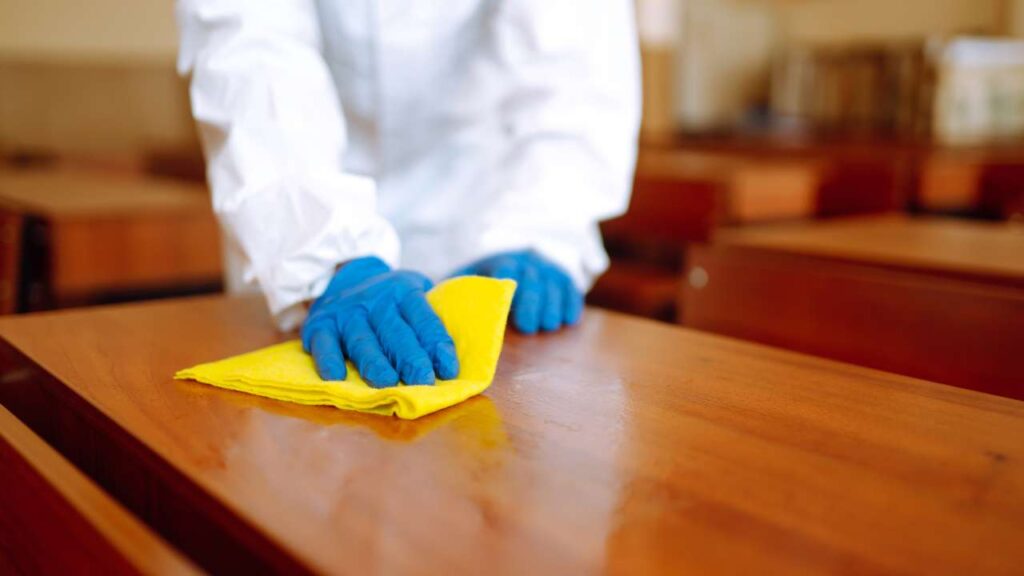 The Significance of Nightly Janitorial Services in Schools
In an educational institution, maintaining cleanliness and hygiene is not just a matter of aesthetics; it's crucial for the well-being and productivity of both students and staff. Nightly janitorial services play a pivotal role in ensuring that schools remain clean, safe, and conducive to learning. Let's delve into why these services are indispensable and how American Facility Care can be your partner in this endeavor.
Enhancing Health and Hygiene
The primary objective of nightly janitorial services in educational institutions is to create and maintain a clean and hygienic environment. It's well-established that a clean school is synonymous with a healthier school, and these services are the linchpin in achieving this. Nightly janitorial services adopt a comprehensive approach that encompasses various facets of a school, including classrooms, hallways, restrooms, and communal spaces.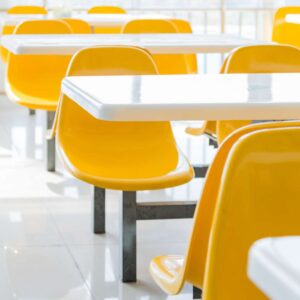 One of the cornerstones of these services is consistent disinfection and sanitation. This aspect plays a pivotal role in curbing the transmission of harmful germs and bacteria. By regularly disinfecting and sanitizing surfaces, doorknobs, restroom facilities, and other high-touch areas, the likelihood of students and staff falling ill is significantly reduced.
At American Facility Care, we not only understand the critical nature of nightly janitorial services but also take pride in our readiness to ensure the immaculateness and safety of your school's environment. Our team of experts is well-versed in the latest cleaning and sanitization techniques and uses state-of-the-art equipment to deliver top-notch results. We are committed to upholding the highest health and hygiene standards, creating a secure and conducive setting for learning and growth within your institution.
With our dedicated team at your service, your school can rest assured that cleanliness and safety will always be a top priority. We understand that a healthy learning environment is crucial for the well-being of students and staff, and we are here to support your institution in achieving and maintaining these standards.
Creating a Positive Learning Atmosphere
A pristine and well-kept school environment plays a pivotal role in cultivating a positive learning atmosphere. It holds the power to inspire and motivate both students and teachers alike. In a tidy and organized setting, individuals are more likely to be driven and enthusiastic about their educational journey. A classroom free from clutter enhances concentration and boosts productivity, enabling students to focus on their studies effectively.
At American Facility Care, we understand the significance of fostering such a positive environment. Our dedicated professional cleaning team is deeply committed to ensuring that your school maintains the highest standards of cleanliness and orderliness. We believe that by creating a welcoming and immaculate space for learning, we contribute to the overall educational experience. With our support, your school can consistently provide an environment where students can thrive, teachers can excel, and the pursuit of knowledge can flourish.
Extending the Lifespan of School Facilities
Educational institutions invest significantly in their school facilities, recognizing them as vital assets. Maintenance plays a pivotal role in ensuring the long-lasting utility of these substantial investments. Nightly janitorial services contribute significantly to this goal by engaging in regular cleaning and upkeep of the premises.
Our nightly janitorial services encompass a holistic approach to facility maintenance. By addressing every aspect of the school environment, they effectively mitigate wear and tear. At American Facility Care, we take immense pride in our proficiency in facility maintenance. Our expertise not only ensures the preservation of your school but also translates into substantial cost savings by preventing the need for extensive repairs down the line.
With our dedicated team at your service, your school can continue to provide a secure and welcoming environment for years to come. By extending the lifespan of your facilities, we contribute to the efficient allocation of your institution's resources, allowing you to focus on what truly matters – providing quality education to your students.
Promoting Sustainability
In the contemporary educational landscape, an increasing number of schools are embracing eco-friendly practices and sustainability initiatives. These endeavors reflect a growing awareness of the need to protect the environment. Nightly janitorial services can serve as a valuable contributor to these efforts by incorporating environmentally friendly cleaning products and practices into their routines.
American Facility Care stands as a steadfast advocate for sustainability. We are deeply committed to helping your school reduce its environmental footprint. By partnering with us, your institution can make a meaningful contribution to the preservation of our planet.
Our team is well-versed in the latest sustainable cleaning techniques and products. We employ green cleaning solutions that are both effective and environmentally responsible. By choosing us as your janitorial service provider, your school sets an example for students, demonstrating the importance of responsible and sustainable living. Together, we can create a cleaner, greener, and more sustainable future for the generations to come.
In conclusion, nightly janitorial services in schools are not merely about tidying up; they are integral to creating a safe, healthy, and inspiring learning environment. American Facility Care stands ready to be your partner in this endeavor, ensuring that your school benefits from the highest standards of cleanliness, hygiene, and facility maintenance. As we continue to prioritize the well-being and education of our students, the importance of these services and the role played by American Facility Care cannot be overstated.