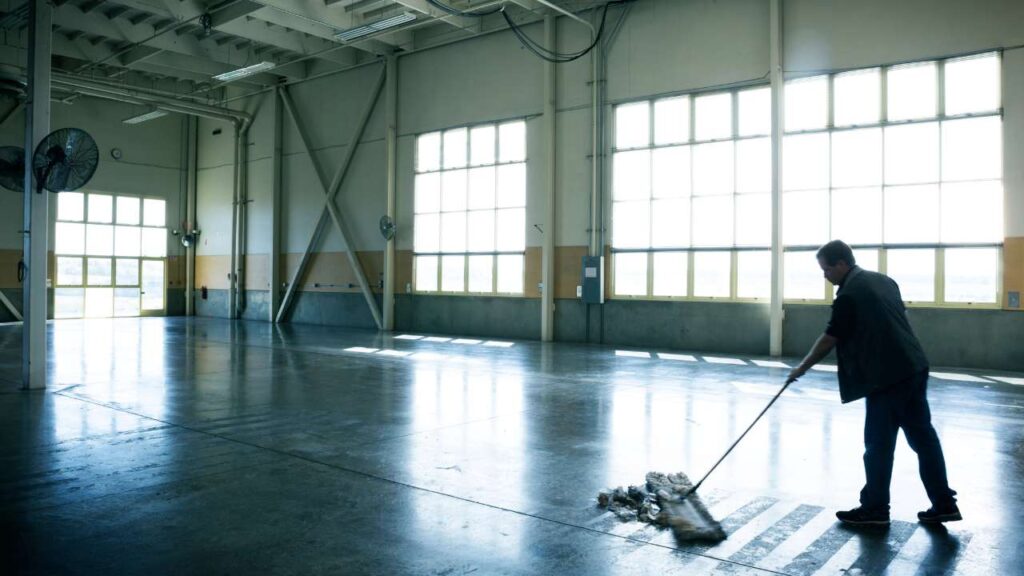 In today's fast-paced industrial landscape, warehouses play a pivotal role in ensuring the seamless flow of goods. Maintaining a clean and organized warehouse is not just about aesthetics; it's about optimizing operations, ensuring safety, and enhancing overall productivity. In this article, we explore advanced cleaning solutions for warehouses that are tailored to meet the demanding needs of modern logistics.
The Significance of a Clean Warehouse
Ensuring the cleanliness and tidiness of your warehouse holds profound significance for various reasons.
First and foremost, a clean warehouse contributes to enhanced safety. Cluttered aisles, dusty surfaces, and unorganized storage can create hazardous conditions for your employees. By maintaining a clean and orderly workspace, you significantly reduce the risk of accidents, slips, trips, and falls, thereby prioritizing the safety and well-being of your workforce.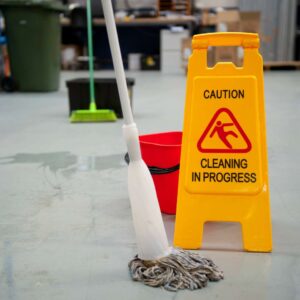 Secondly, a clean warehouse directly correlates with improved productivity. When items are well-organized and easily accessible, employees can navigate the space efficiently. This streamlined process not only boosts morale but also leads to faster order fulfillment, reduced errors, and increased overall productivity.
Furthermore, cleanliness plays a pivotal role in cost savings. Regular warehouse maintenance prevents the accumulation of dirt and debris, which can damage equipment and goods over time. By investing in cleaning solutions, you can avoid expensive repairs and replacements, ultimately saving valuable resources.
Enhanced Safety
Safety should always be a top priority in any industrial setting. A clean warehouse significantly reduces the risk of accidents and injuries. With clutter-free aisles and properly cleaned floors, the chances of slips, trips, and falls are drastically minimized.
Improved Productivity
An organized warehouse allows for efficient stock management. When items are easily accessible and clearly labeled, employees can pick, pack, and ship orders more swiftly. This translates to faster order fulfillment and happier customers.
Cost Savings
Regular warehouse maintenance can prevent the build-up of dirt, dust, and debris that could potentially damage equipment and goods. By investing in cleaning solutions, you can avoid costly repairs and replacements in the long run.
Top Reasons to Hire a Professional Cleaner for Your Warehouse
While some may contemplate handling cleaning tasks in-house, there are many reasons to entrust the cleanliness of your warehouse to professional cleaners. Here are the top reasons why hiring a professional cleaner for warehouses is a smart choice:
Expertise in Industrial Cleaning
Professional cleaners specialize in industrial and commercial cleaning. They possess the knowledge, skills, and experience required to tackle the unique challenges of warehouse cleaning, including handling heavy machinery, cleaning large floor areas, and addressing high-traffic zones. Their expertise ensures a thorough and effective cleaning process.
Time and Labor Efficiency
Cleaning a warehouse is a labor-intensive and time-consuming task. Outsourcing this responsibility to professionals frees up your staff to focus on their core job functions. Professional cleaners use advanced equipment and techniques, allowing them to complete the cleaning process efficiently, saving you both time and money.
Why Choose American Facility Care?
Specialization in Warehouse Cleaning
At American Facility Care, we understand the unique demands of warehouse cleaning. Our team is well-versed in handling large spaces, heavy-duty equipment, and the specific cleaning challenges that warehouses present. We tailor our services to meet your warehouse's distinct needs.
Experience and Expertise
With years of experience in the cleaning industry, we have honed our skills to perfection. Our highly trained staff possesses the expertise required to tackle even the toughest cleaning tasks. Whether it's floor scrubbing, dust control, or high-pressure washing, we've got you covered.
Eco-Friendly Approach
We prioritize the health and well-being of your employees and the environment. That's why we employ eco-friendly cleaning products and practices. Our green cleaning solutions are safe, biodegradable, and free from harmful chemicals, ensuring a clean and healthy workspace.
Customized Cleaning Plans
Every warehouse is unique, and so are its cleaning requirements. We work closely with you to develop a customized cleaning plan tailored to your warehouse's layout and needs. This ensures that you get the most efficient and cost-effective cleaning solution. American Facility Care offers professional cleaning services and nightly janitorial services. 
Reliability and Trustworthiness
Reliability is at the core of our service. We understand that a clean warehouse is crucial for your daily operations, which is why we adhere to strict schedules and timelines. You can trust us to keep your warehouse consistently clean and safe.
Hiring a professional cleaner, such as American Facility Care, for your warehouse offers numerous benefits, ranging from expertise and efficiency to safety, cost savings, and a positive brand image. It's a strategic investment that not only ensures a clean and safe working environment but also contributes to the overall success of your business. When you're ready to get started, schedule a free consultation with our team.