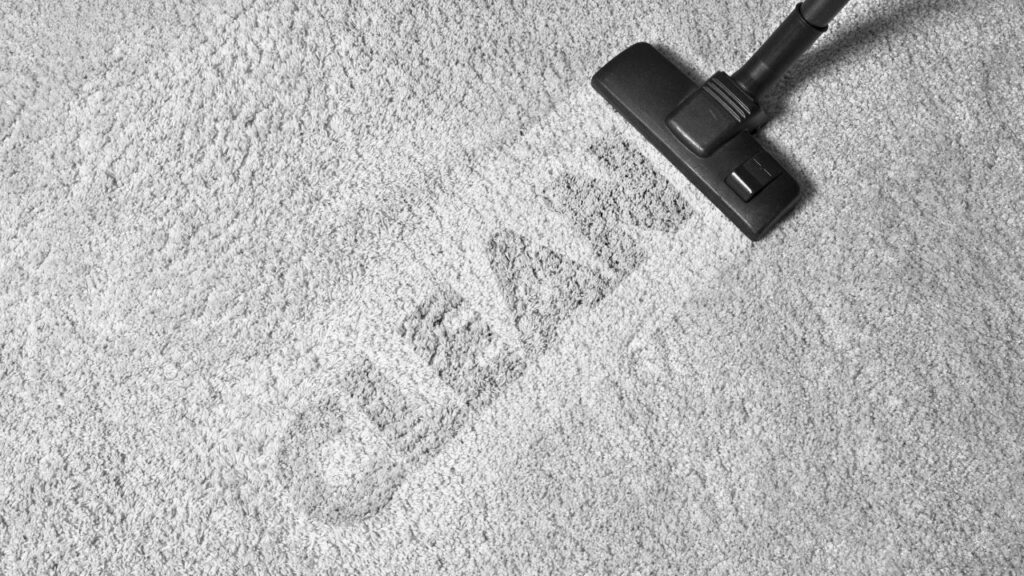 Commercial carpet cleaning for schools and universities ensures your educational institution remains clean and hygienic.
With many students and staff constantly moving around, carpets can quickly accumulate dirt, stains, and allergens. Maintaining clean carpets in schools and universities creates a healthy and conducive learning environment.
This post will explore the key factors when choosing a carpet cleaner. And we'll help you gain insights to make an informed decision when selecting a professional commercial carpet cleaning for universities or schools.
Experience and Expertise in Educational Spaces
Educational institutions like schools and universities often have large, high-traffic areas with diverse carpeted surfaces. These spaces necessitate specialized cleaning techniques and equipment to maintain a clean and healthy environment for students and staff.
Look for a company with significant experience in cleaning projects for educational institutions. They should have a proven track record of successfully cleaning carpets in similar settings and be familiar with the challenges and requirements specific to schools and universities.
Proper Equipment and Cleaning Techniques
An effective commercial carpet cleaning service must have access to high-quality equipment and cleaning products.
Ask potential service providers whether they invest in the latest technology for efficient and thorough cleaning. Commercial carpet cleaners may use the following methods to clean carpets in educational settings effectively.
Hot water extraction thoroughly cleans and sanitizes carpets in high-traffic areas by injecting hot water and cleaning solution into the carpet fibers and then extracting the dirty water removing deep-seated dirt, stains, and allergens.
Low-moisture cleaning has faster drying times due to minimal water use and specialized cleaning agents that encapsulate dirt and stains. It can be beneficial in minimizing disruptions in educational settings where carpets need to be cleaned during weekends or holidays when there is limited foot traffic.
Environmentally Friendly Cleaning Products
Ensure that the company you choose has staff certified in proper carpet cleaning techniques and knowledgeable about the latest cleaning methods. Technicians should also be trained in handling specialized equipment and be well-versed in green cleaning practices to promote sustainability and reduce environmental impact.
Inquire about their cleaning products to ensure they are safe, non-toxic, and environmentally friendly. Avoid companies that use harsh chemicals that may irritate students and staff or damage the carpet fibers.
Adherence to Safety and Health Regulations
The well-being and safety of students, faculty, and staff should always be a top priority. Selecting a service provider that strictly adheres to safety and health regulations helps create a safe and healthy environment for everyone in the academic institution, reducing the chances of accidents, injuries, or any other health hazards that may arise from improper carpet cleaning.
Compliance with safety and health regulations demonstrates the professionalism and credibility of the service provider, assuring a higher standard of service quality. The cleaning process should include non-toxic cleaning agents and equipment, have effective ventilation measures in place, and follow proper procedures for waste disposal.
Flexible Scheduling Options
Every school or university has unique cleaning needs. Flexible scheduling options can minimize disruptions during school hours and accommodate after-school activities.
Look for a commercial carpet cleaning service provider that offers customized solutions tailored to your institution's requirements. They should be able to assess the carpeted areas of your facility and suggest the most appropriate cleaning methods and frequency.
Consideration of Cost-Effectiveness
While cost should not be the sole factor in your decision-making process, it's still unavoidable. Request detailed quotes from different commercial carpet cleaning companies and compare the services offered, including the scope of work, frequency of visits, and any additional charges for specialized treatments or emergency services. Also, carefully review the contract terms and conditions before making any commitments.
Availability of Additional Services
School and university carpets often experience heavy foot traffic and are prone to spills, stains, and lingering odors. Having a service provider that offers the following additional services allows the cleaning needs of a school or university to be met comprehensively.
Spot removal ensures that any accidents or spills can be promptly and efficiently addressed, resulting in a cleaner appearance and a prolonged lifespan of the carpet.
Odor control services help to create a pleasant and comfortable learning environment, especially in areas that may be more prone to unpleasant odors, like cafeterias or gymnasiums.
Trustworthy Reputation and Positive Testimonials
Before making a final decision, read reviews from other schools and universities that have used the services of the commercial carpet cleaning companies you are considering. Ask for testimonials or request references to validate the company's service quality, reliability, and professionalism. Also, consider contacting other educational institutions to inquire about their experiences and satisfaction with the service provider.
Insurance and Liability Coverage
Since accidents can happen during the carpet cleaning process, protect your institution against any unexpected damages by ensuring the service provider you choose carries comprehensive liability insurance. Check that the policy covers potential mishaps or accidents while working on your premises. You'll gain peace of mind knowing that the service provider's insurance will cover any damages or injuries.
Clear Communication and Quick Response Time
Choose a service provider who demonstrates their commitment to customer satisfaction through clear communication regarding expectations, requirements, and scope of work, allowing for seamless execution of the cleaning service and satisfactory outcomes.
Additionally, a quick response time can be especially critical in an educational setting where accidents, spills, or emergencies can occur at any time. A professional cleaning service that responds swiftly and promptly addresses issues ensures a clean and hygienic environment for students, staff, and visitors.
Get the Right Commercial Carpet Cleaning Service for Your School or University
Don't compromise on the cleanliness of your educational facility. The right commercial carpet cleaning service can ensure a clean, healthy, and inviting atmosphere for students, faculty, and staff, promoting overall well-being and productivity.
In Central Indiana, American Facility Care is the best choice for caring for your carpets. Our experienced staff is ready to tackle difficult stains and restore your carpet with our deep cleaning techniques. Schedule a free consultation today to learn more about our professional, high-quality commercial carpet cleaning services!